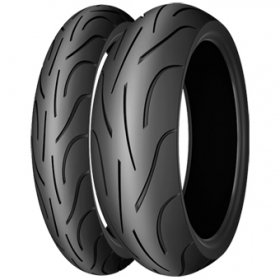 THE BEST-SELLING SPORT TYRE

The Pilot Power practically owns the sport-tyre segment, thanks to its exceptional feedback and legendary roadholding. A product of Michelin's research and development in racing, the Pilot Power is the overwhelming favourite of sport riders across Europe.
Further confirming its supremacy, the Pilot Power is Yamaha's choice for original equipment on its redesigned 2009 R1.
PILOT POWER
120/70-17 PR €97 160/60-17PR €109 SET €206
120/70-17 PR €97 180/55-17PR €118 SET €215
120/70-17 PR €97 190/50-17PR €123 SET €220
Contact us for more information
---