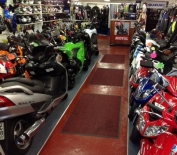 WELCOME to Corks only independent multi-franchise motorcycle and scooter dealer we endeavor to bring you a range of motorcycles and products from world leading brands .
Official importer and distributor of
KEEWAY and
BENELLI
motorcycles and scooters in Ireland ..


We are also Corks only official dealers for
KEEWAY,BENELLI,YAMAHA,
KAWASAKI,
VESPA,
SUZUKI
scooters and motorcycles ,
RST
clothing ,
AGV
,
helmets ,
Michelin
tyres ,
Ermax
motorcycle and scooter plastic products.
HISTORY


CELEBRATED 36 YEARS IN BUSINESS !!!!! 1982-2018

Established in 1982 by the late Joe Linehan who worked as head mechanic for Ross & Co in Wintrop St , and is still family run .
Within Cork and county you'll be hard pushed to find anyone more competent than Ross Motorcycles . We have been in the business of selling and servicing scooters and motorbikes since 1982 and our track record has been proven time and time again.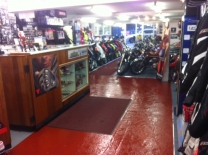 ABOUT US
Situated 500 yards north from the Christy Ring Bridge on Carrolls Quay , We are the only motorcycle and scooter shop in Cork city centre.
On the ground floor you'll find our showroom with up to date models from scooters to superbikes from world leading manufactures. We stock a range of new and secondhand bikes and scooters to suit anyones needs, and are always on hand to recommend the bike to suit your needs !!!
Also situated on ground floor is our extensive RST clothing , AGV and MDS helmets and motorcycle spares parts department in which we stock products from leading companys . .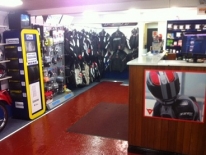 CLOTHING DEPARTMENT
RST and DAINESE clothing department now located on ground floor ... Jackets ,pants ,boots and gloves in which we cater for custom , enduro , road and race gear ..